Admin & Logistic Officer NTB
.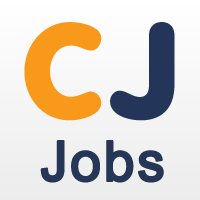 A magnitude 7.0 earthquake and series following earthquake that struck Lombok in August 2018 have affected 3.5 million people and forced 417,529 people to displace (AHA Centre, 16 August 2018). The official reports acknowledged five districts/municipality that affected by the quakes, namely Central Lombok, East Lombok, Mataram City, North Lombok and West Lombok. North Lombok and West Lombok where Plan Indonesia have been working in the last few years are the worst affected districts. There were 1,235 school buildings that have damaged, which included 4,713 damaged classrooms and 218,493 affected students. In North Lombok in particular, there were 294 schools that were affected.
Plan Indonesia is implementing comprehensive school safety (CSS) project in North Lombok, Nusa Tenggara Barat, funded by PT SMI and Unicef. The project comprises school building re-construction, to achieve pillar 1 of CSS as well as establish school based disaster management and strengthen the disaster education. To support the project, Plan Indonesia is hiring logistic officer to be based in Mataram, NTB
Dimensions of Role:
Financial measures or statistics relevant to post such as budget; list of direct and indirect reports
Responsible to implement project procurement, logistic, distribution. Will proactively support running projects of Humanitarian and Resilience program, to provide timely manner on procuring needs and material in order to run activities smoothly
Typical Responsibilities – Key End Results of Position:
Key Result Area
(KRA 1). Responsible on procurement and logistic materials needed for project implementation
Ensure the field preparation for all distribution process together with respective Community leaders and external contractors/supplier
Ensure the collection and validation of beneficiaries data segregate by sex, age and disability prior to distribution process
Ensure gender responsive feedback mechanism are used and collected during ditribution process
Ensure appropriate documentation (photos, videos, stories) of distribution process in close coordination with project team
Provide support to project team to ensure timely and appropriate filing system for all distribution process
(KRA 2). Manage internal procurement and logistic systems and procedures
Support project team in logistic & procurement, based on coordination with NPM & Engineer
Provide procurement and logistic orientation to partner
Comply with internal logistic system and procedure as needed
Maintain & develop vendor database coordination with Procurement Specialist.
Ensure all materials delivered and received according to contract and commitment with vendors.
Prepare documents for payments in coordination with Project Team.
Maintain office facilities such as utilities, office supplies, office rents and fleet management.
Support Administration roles for others Project (Unicef).
Knowledge, Experience, Skills and Behaviours Required to Achieve Role's Objectives:
Experience of providing significant to supply chain implementation within emergency response settings.
Experience and knowledge of humanitarian supply chain management.
Good negotiating and influencing skills to achieve operational outcomes, applying a breadth of approaches, styles and techniques to achieve desired outcomes.
Effective communicating and collaborating across cultural, geographical and structural boundaries, engaging positively and constructively with colleagues.
Ability to build and maintain strong working internal & external relationships (vendors & partners).
Experiences in event management and office management
Demonstrable understanding of, and commitment to humanitarian principles, humanitarian response work and child protection standards.
Demonstrable understanding of, and commitment to, equal opportunities, gender and diversity.
Communications and Working Relationships: Key internal contacts
Project Manager, Admin & Logistic Coordinator, Procurement Specialist, Finance and Admin Coordinator and all other project staff
Weekly contact & briefing with Response Team
Key external contacts
Community leaders
School members
External contractor/supplier
Reporting lines
Admin and logistic coordinator (CO based)
All applications will be treated in confidence. Only short-listed candidates will be notified and invited for interviews. Please submit your letter of application and detailed curriculum vitae in English by Click Apply No not later than July 05, 2020
Early application is encouraged as we will review applications throughout the advertising period and reserve the right to close the advert early. A range of pre-employment checks will be undertaken in conformity with Plan International's Safeguarding Children and Young People policy.
As an international child centred community development organisation, Yayasan Plan International Indonesia is fully committed to promoting the realisation of children's rights including their right to protection from violence and abuse. That means we have particular responsibilities to children that we come into contact with.
Yayasan Plan International Indonesia believes that in a world where children face so many threats of harm, it is our duty to ensure that we, as an organisation, do everything we can to keep children safe. We must not contribute in any way to harming or placing children at risk. Equality, diversity and inclusion is at the very heart of everything that Plan International stands for. Our organisation is based on a culture of inclusivity and we strive to create a workplace environment that ensures every team, in every office, in every country, is rich in diverse people, thoughts, and ideas.
We will provide equality of opportunity and will not tolerate discrimination on any grounds. We foster an organisational culture that embraces and exemplifies our commitment to gender equality, girls' rights and inclusion while supporting staff to adopt good practice, positive attitudes and principles of gender equality and inclusion.
Untuk Melamar Kerja sebagai
Admin & Logistic Officer NTB