Lowongan kerja DIGITAL MARKETING SPECIALIST di .
Job Descriptions:
Identifying powerful keywords to drive the most valuable traffic
Filling websites and other content with effective keywords
Developing link building strategies
Analyzing keywords and SEO techniques used by competitors
Keeping updated on both white hat SEO strategies to avoid stay within search engine guidelines
Compiling and presenting SEO guidelines
Handling company website: www.suneducationgroup.com
Job Requirements:
Prior experience in content marketing, content growth and SEO
Working knowledge of search engine optimization practices
Outstanding ability to think creatively, strategically , and identify and resolve problems
Excellent verbal and written communication skill
Ability to work within a team and independently
Familiarization Google analytics
Experience with website optimization tools
Strong organizational, time management, and analytical skills
If you feel that you can meet the qualification and up for the challenge, please send your complete resume and current color photograph by clicking button bellow.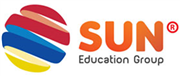 Sun Education Group is the leading and the most complete international educational consultancy firm in Indonesia. Our core business is to provide services to students who want to study abroad particularly in Australia, UK, Switzerland, Singapore, Malaysia, Canada and USA. We have 17 offices throughtout Indonesia and have a global network of partners across the world.        As a successful, fast growing and innovative company, we are accelerating our growth within the market. We realize that our greatest asset is people and as such, we provide a challenging and  exciting environtment for the best in the market.         With leaders that hold a clear vision for the future, along with a team full of diverse professionals, we are looking for young, energetic, dynamic and experieced people to fulfill the following positions:
Klik Link dibawah ini untuk melamar di menjadi DIGITAL MARKETING SPECIALIST.