E – Learning Developer Mitra Kunci Project.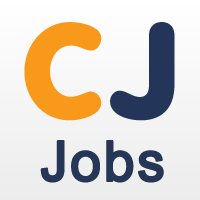 BACKGROUND
The Indonesia Mitra Kunci Initiative is a five-year, $15 million, USAID-funded project that promotes more inclusive economic growth by improving access to workforce and entrepreneurial skills for poor and vulnerable youth. The Mitra Kunci team provides USAID/Indonesia project implementers (PIs) and workforce stakeholders with technical support, connections and platforms to help build a more robust and responsive workforce development ecosystem. In addition to management support, capacity building, and coordination, Mitra Kunci's technical assistance includes identifying, piloting and scaling new workforce development approaches and innovations.
Scope of Role:
Work with Instructional Designer to confirm course specifications and resolve gaps.
Be the champion for accessibility (AODA) and course consistency.
Utilize authoring tools like [eLearning Technology] to build eLearning courses and demonstration.
Be a leader on the team for eLearning instructional design and adult learning theory.
Create, manage, and deliver engaging training across multiple mediums and multiple learning styles.
Utilize technical and creative writing skills to engage course participants.
Integrate adult learning best practices and thought leadership into eLearning courses.
Produce eLearning courses on time and on budget and align those programs with an overall learning outcomes strategy.
Work in a fast-paced, constantly changing environment.
Address changes and feedback to course deliverables in a timely manner.
Work collaboratively with graphic design and video producers to create an impactful learning experience.
Design and deliver engaging training using various training modalities including, but not limited to: mobile, on-line, video and via other broad reach vehicles using grounded adult learning principles.
Evaluate training outcomes based on Key Performance Indicators (KPIs).
Develop learning deliverables in various engaging formats (e.g., courses, games, videos, quizzes, and etc.).
Coordinate with knowledge management, communication officer, M&E officer, and technical team in developing material of e-learning for Ministry of man power, Ministry of Education and Culture/Ministry of Research and Technology, APINDO and other potential Stakeholders
Technology specific requirement:
Moodle
Articulate Storyline 360
Adobe Captivate
Travitor
Kannu
Must Have Skills and Qualifications:
3+ years training design experience creating blended learning solutions both instructor-led and self-paced training
3+ years process management for the training development lifecycle, from initial design through delivery and implementation (ADDIE model)
2+ years experience with instructional design experience preferred
2+ years experience working with instructional designers and QA staff
Bachelor's degree in training, instructional design, learning technologies, or related field
Preferred Skills and Qualifications:
Demonstrated experience with usability principles
Knowledge of programming concepts and experience with Javascript of VBA
Graphic design experience with the following Adobe products: Indesign, Illustrator, PhotoShop
Experience in audio/narration editing
Understanding in the inclusive learning methods and Inclusive communication principles
All applications will be treated in confidence. Only short-listed candidates will be notified and invited for interviews. Please submit your letter of application and detailed curriculum vitae in English by click apply now, not later than July 20, 2019
Early application is encouraged as we will review applications throughout the advertising period and reserve the right to close the advert early.
A range of pre-employment checks will be undertaken in conformity with Plan International's Safeguarding Children and Young People policy.
As an international child centred community development organisation, Yayasan Plan International Indonesia is fully committed to promoting the realisation of children's rights including their right to protection from violence and abuse. That means we have particular responsibilities to children that we come into contact with.
Yayasan Plan International Indonesia believes that in a world where children face so many threats of harm, it is our duty to ensure that we, as an organisation, do everything we can to keep children safe. We must not contribute in any way to harming or placing children at risk. Equality, diversity and inclusion is at the very heart of everything that Plan International stands for. Our organisation is based on a culture of inclusivity and we strive to create a workplace environment that ensures every team, in every office, in every country, is rich in diverse people, thoughts, and ideas.
We will provide equality of opportunity and will not tolerate discrimination on any grounds. We foster an organisational culture that embraces and exemplifies our commitment to gender equality, girls' rights and inclusion while supporting staff to adopt good practice, positive attitudes and principles of gender equality and inclusion
Untuk Melamar Kerja sebagai E – Learning Developer Mitra Kunci Project