Manager, G9+.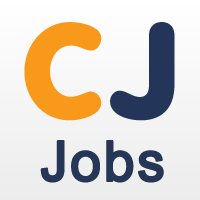 Nielsen is building talent pipelines to meet future hiring demand. This is a pipeline role, while there is not an immediate opening, we want to build relationships with prospective candidates like you. If your background is a match to our requirements, we'll follow up with an exploratory conversation.
Manager, G9+ – 66446
Client Services and Sales – Indonesia South Jakarta, Jakarta
ABOUT THIS JOB
This role will manage and service a group of clients, with the end goal of to achieve the set financial objectives and other operational performance indicators by proposing optimal analytical solutions with actionable business insight, based on a deep understanding of client needs.
RESPONSIBILITIES
Maintain and foster relationships with assigned clients. Provide continuous feedback on competitive activities within assigned clients.
Support Commercial Team to develop plans to grow our business in existing Nielsen clients including but not limited to request for price process, collaboration with internal stakeholders, and sales pitch. Also, contribute to the overall team plan by generating revenue and/or cost-savings ideas
Contribute to new business initiatives and participate in the development and deployment of the initiatives.
Ensure the services provided to clients are timely and precise according to client business needs and specifications while meeting the company's quality standards.
Ensure the generation of required revenue from the assigned client portfolio and proper contract costing in order to meet the agreed budget targets.
Drive client satisfaction by providing insights and actionable recommendations during presentations or business reviews. Identify and recommend enhanced and new services that answer clients' business needs
Attend client planning meetings and contribute by matching Nielsen products to client needs
Support respective director to maintain an accurate, complete, up-to-date and insightful client business profiles to be shared with client's senior management
Undertake sales activities independently or in conjunction with senior staff in terms of preparation and delivery of proposals and credentials.
Work across functional business units to support organizational initiatives and business needs
Act as coach, guide, and mentor to employees and prepare a succession plan for the team. Establish a strong team environment focused on exceeding internal and external client requirements
A LITTLE BIT ABOUT YOU
This role will work together with the global delivery team and analytical experts across various Nielsen solutions to ensure prompt delivery of service to the responsible clients and make sure the quality of the data insight that we deliver to the client.
QUALIFICATIONS
Holds a Bachelor/Master's degree from a reputable University with 4-6 years of working experience in a research agency or marketing consultant. Preferably with a minimum of 1 year as a Manager role in Marketing Research issue.
Possess practical of Quantitative and/or Qualitative research techniques and methodologies knowledge will be an advantage to apply for this role.
Possess solid analytical thinking, report writing and presentation skills, and leadership/people management skills.
An ability to work independently and in a team, good interpersonal skill is preferred.
Fluent in English and Bahasa Indonesia both written and verbal is a must.
#LI-JR1
ABOUT NIELSEN
We're in tune with what the world is watching, buying, and everything in between. If you can think of it, we're measuring it. We sift through the small stuff and piece together big pictures to provide a comprehensive understanding of what's happening now and what's coming next for our clients. Today's data is tomorrow's marketplace revelation.
We like to be in the middle of the action. That's why you can find us at work in over 100 countries. From global industry leaders to small businesses, consumer goods to media companies, we work with them all. We're bringing in data 24/7 and the possibilities are endless. See what's next with us at Nielsen:
Job Type: Regular
Primary Location: South Jakarta,Jakarta
Travel: Yes, 20% of the Time
Untuk Melamar Kerja sebagai Manager, G9+