Lowongan kerja PRODUCTION SUB LEADER (KARAWANG) [47794] di .
COMPANY CATEGORY : 
Japanese Automotive Part Manufacturing
JOB SUMMARY : 
Monitors equipment to ensure that products are being assembled properly.
Addresses problems with production equipment and machinery and fixes them as needed.
Observes and removes faulty product parts from assembly line.
Inspects assembled products to ensure they are up to quality standards.
Adheres to all safety guidelines dictation the production and handling of materials in the factory.
Reports issues or problems with production to immediate leader.
EXPERIENCE, REQUIREMENTS & SKILLS : 
Education: Min. Senior High School (SMK/SMU?
Language: English Communicative Level. Japanese skill will be an advantage
Experience: 2 years as Production Staff
BENEFIT:
THR
BPJS
Meal
Transportation
Detail will be discussed in the interview
ONLY CV IN ENGLISH WILL BE PROCESSED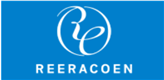 "REERACOEN" is an incorporated company of Neo Career Group – which provides comprehensive HR service in Japan . We bring with us Omotenashi – Japanese hospitality spirit and would like to provide our hospitable service around the world . World – class companies supported by strong HR service will contribute to world economy and to contribute to this we will always provide best service , service which we call commitment bringing Growth to our clients. Not only for few countries – Singapore, Thailand, Indonesia, Shanghai, Philippines, We are expanding our business to other Asian countries.
Klik Link dibawah ini untuk melamar di menjadi PRODUCTION SUB LEADER (KARAWANG) [47794].